Today's Top Stories
Highlights from press releases posted on April 26th, 2019
Scientific educational event currently limited to Standard Licensed Cultivators in Canada. Tests abilities by starting competitors with identical genetics and determines winners via objective analyses at an unbiased laboratory. KITCHENER, ON, April 26, 2019 /CNW/ - Qualis Cannabis Corporation...
---
First Time Annual Award Has Been Presented to a Restaurant Chain in Recognition ...
VANCOUVER, April 25, 2019 /CNW/ - (LUC – TSX, LUC – BSE, LUC – Nasdaq...
Clients can use NOMI Budgets to automatically analyze their spending and...
TORONTO, April 24, 2019 /CNW/ - In advance of the National Day of Mourning on...
Resources for Journalists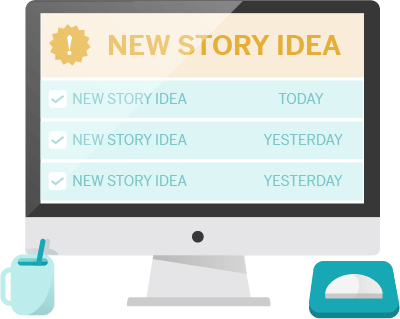 Meeting a Deadline?
Get story ideas in your inbox.
PR Newswire for Journalists helps you stay on top of the latest news in your beat. You'll also have access to ProfNet experts and multimedia to round out your stories, plus a media blog, job listings, and other resources.
Explore Cision
Drive demand, engage audiences, enhance client relationships and build investor confidence with Cision
Trending Topics
Track the topics that are taking shape, influencing conversations, and powering decisions around the world