Today's Top Stories
Highlights from press releases posted on October 17th, 2019
MONTREAL, Oct. 17, 2019 /CNW Telbec/ - The Musée d'art contemporain de Montréal (MAC) is pleased to invite the media to the press visit inaugurating the museum's new exhibition of Montreal-based painter Janet Werner. The media will also be able to visit the museum's new exhibitions: Je vois ce que...
---
TORONTO, Oct. 17, 2019 /CNW/ -- Employment in Canada increased by 28,200 jobs...
300+ media, influencers and kids gather to play with this season's hottest toys...
TORONTO and DOWNERS GROVE, Ill., Oct. 17, 2019 /CNW/ -- More than 61,000 new...
Products allow Canadians to swap out meat products for plant-based options in...
Resources for Journalists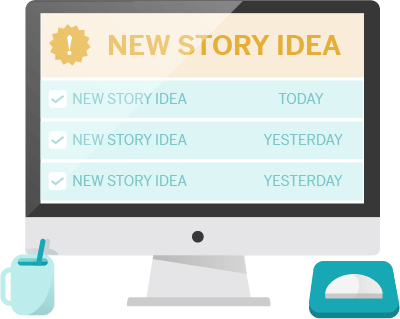 Meeting a Deadline?
Get story ideas in your inbox.
PR Newswire for Journalists helps you stay on top of the latest news in your beat. You'll also have access to ProfNet experts and multimedia to round out your stories, plus a media blog, job listings, and other resources.
Explore Cision
Drive demand, engage audiences, enhance client relationships and build investor confidence with Cision
Trending Topics
Track the topics that are taking shape, influencing conversations, and powering decisions around the world