Today's Top Stories
Highlights from press releases posted on January 18th, 2019
First Canadian Utility to continue green bond initiative TORONTO, Jan. 18, 2019 /CNW/ - Ontario Power Generation (OPG) closed a second $500-million green bond issuance today with net proceeds primarily used to finance the recent acquisition of Eagle Creek Renewable Energy LLC, an operator of small...
---
TORONTO, Jan. 18, 2019 /CNW/ - Early-career photographers looking to sharpen...
– Fans have a new way to watch TSN and RDS, as Canada's most-watched sports...
SARNIA, ON, Jan., 17, 2019 /CNW/ - Today, Hydro One announced it is returning...
Activate aims to prevent high blood pressure, the #1 risk for stroke and...
Resources for Journalists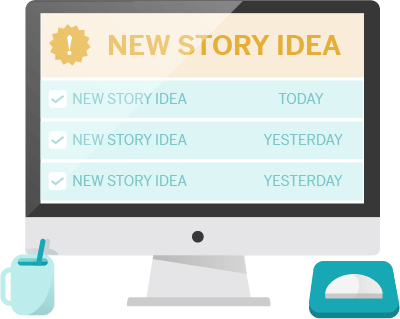 Meeting a Deadline?
Get story ideas in your inbox.
PR Newswire for Journalists helps you stay on top of the latest news in your beat. You'll also have access to ProfNet experts and multimedia to round out your stories, plus a media blog, job listings, and other resources.
Explore Cision
Drive demand, engage audiences, enhance client relationships and build investor confidence with Cision
Trending Topics
Track the topics that are taking shape, influencing conversations, and powering decisions around the world