Today's Top Stories
Highlights from press releases posted on March 2, 2021
OTTAWA, ON, March 2, 2021 /CNW/ - The clock is ticking on important decisions that could help achieve the benefits of connected, autonomous, shared, and electric (CASE) vehicles, according to a new expert panel report from the Council of Canadian Academies (CCA). These vehicles have the potential...
---
Canadian coffee franchisor believes in communities. CALGARY, AB, March 1, 2021...
Corby Spirit and Wine's whiskies earned top accolades at this year's virtual...
The Weather Network's 2021 Spring Forecast examines conditions across Canada....
CHICAGO and BRIGHTON, England, Feb. 26, 2021 /CNW/ -- Cision announced today...
Resources for Journalists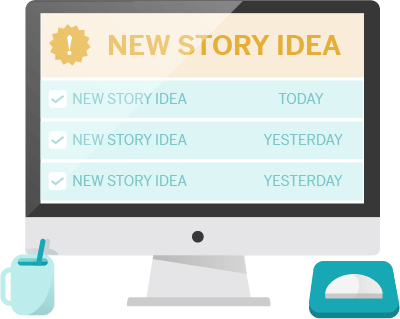 Meeting a Deadline?
Get story ideas in your inbox.
PR Newswire for Journalists helps you stay on top of the latest news in your beat. You'll also have access to ProfNet experts and multimedia to round out your stories, plus a media blog, job listings, and other resources.
Explore Cision
Drive demand, engage audiences, enhance client relationships and build investor confidence with Cision
Trending Topics
Track the topics that are taking shape, influencing conversations, and powering decisions around the world