Today's Top Stories
Highlights from press releases posted on August 4th, 2020
OTTAWA, Aug. 4, 2020 /CNW/ - The Canadian Association of Journalists (CAJ) is thrilled to announce the launch of the 2020 Mentorship Program for early-career journalists. Some of the best journalists working in radio, television, digital, and print publications across the country have stepped up to...
---
Davie creates Canada's hub for polar technologies and Arctic expertise Under...
Available Sports Pack Aero Kit adds more aerodynamic styling that complements...
WATERLOO, ON, Aug. 3, 2020 /CNW/ -- Black Hat USA 2020 - BlackBerry Limited...
LlamaZOO's TimberOps software will support Mowachaht/Muchalaht, the first-ever...
Resources for Journalists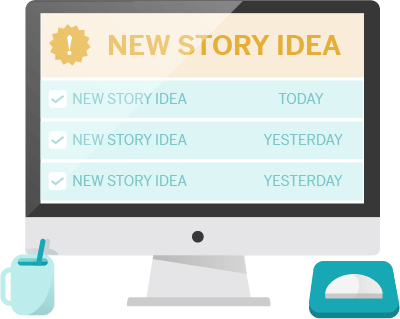 Meeting a Deadline?
Get story ideas in your inbox.
PR Newswire for Journalists helps you stay on top of the latest news in your beat. You'll also have access to ProfNet experts and multimedia to round out your stories, plus a media blog, job listings, and other resources.
Explore Cision
Drive demand, engage audiences, enhance client relationships and build investor confidence with Cision
Trending Topics
Track the topics that are taking shape, influencing conversations, and powering decisions around the world