Today's Top Stories
Highlights from press releases posted on May 20th, 2019
Symbolizing the commitment IKEA Canada has to an inclusive environment BURLINGTON, ON, May 17, 2019 /CNW/ - Today, IKEA Canada marks International Day Against Homophobia Transphobia and Biphobia (IDAHOT) by raising the pride flag together with co-workers from across the country. This symbolizes the ...
---
TORONTO, May 17, 2019 /CNW/ - Marsha McLeod, a Canadian investigative...
Wander Magazine Sees Swelling Interest in Wellness Retreats TORONTO, May 17,...
New vehicle valuation platform connects dealers directly with private sellers...
VANCOUVER, May 16, 2019 /CNW/ - MGX Minerals Inc. ("MGX" or the "Company")...
Resources for Journalists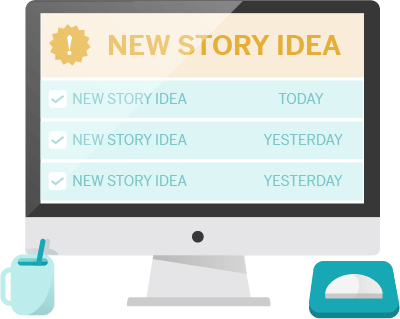 Meeting a Deadline?
Get story ideas in your inbox.
PR Newswire for Journalists helps you stay on top of the latest news in your beat. You'll also have access to ProfNet experts and multimedia to round out your stories, plus a media blog, job listings, and other resources.
Explore Cision
Drive demand, engage audiences, enhance client relationships and build investor confidence with Cision
Trending Topics
Track the topics that are taking shape, influencing conversations, and powering decisions around the world