Today's Top Stories
Highlights from press releases posted on August 5th, 2020
New book available by Donald J. Savoie HALIFAX, NS, Aug. 5, 2020 /CNW/ - Are entrepreneurs born or are they made? "Thanks for the Business" seeks to address this age-old question through the compelling stories of Maritime business tycoons Arthur Irving and K. C. Irving, and the story of Irving Oil....
---
Queen St Bakery secures funding round after going national across 1000 stores....
Lysol funds distribution of 25,000 Kinsa Smart Thermometers to families in 250...
OTTAWA, Aug. 4, 2020 /CNW/ - The Canadian Association of Journalists (CAJ) is...
Davie creates Canada's hub for polar technologies and Arctic expertise Under...
Resources for Journalists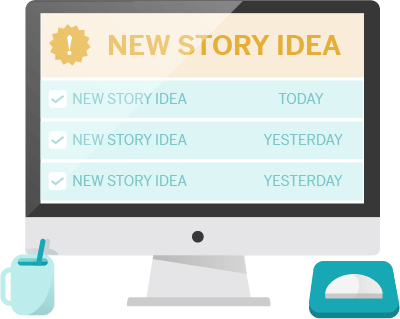 Meeting a Deadline?
Get story ideas in your inbox.
PR Newswire for Journalists helps you stay on top of the latest news in your beat. You'll also have access to ProfNet experts and multimedia to round out your stories, plus a media blog, job listings, and other resources.
Explore Cision
Drive demand, engage audiences, enhance client relationships and build investor confidence with Cision
Trending Topics
Track the topics that are taking shape, influencing conversations, and powering decisions around the world