Today's Top Stories
Highlights from press releases posted on July 17th, 2019
– The WE College will offer hundreds of aspiring students from Narok County and beyond the opportunity to pursue a world-class education while remaining close to their community – – Click here to access the Electronic Press Kit, including photos and broll from the event – TORONTO, July 17, 2019...
---
Bringing LiDAR Scans and Photogrammetry Models to Life OTTAWA, July 17, 2019...
Guests who visited McDonald's yesterday received a special thank you card from...
SASKATOON, July 16, 2019 /CNW/ - Speaking to a room of hundreds of dairy...
Exceptional Education Meets Exceptional Technology: George Brown's Sally...
Resources for Journalists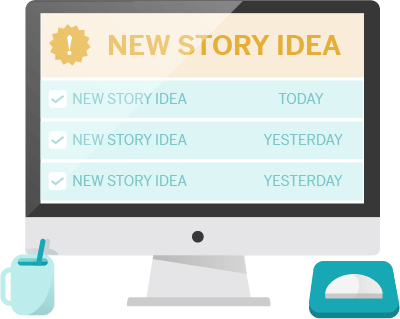 Meeting a Deadline?
Get story ideas in your inbox.
PR Newswire for Journalists helps you stay on top of the latest news in your beat. You'll also have access to ProfNet experts and multimedia to round out your stories, plus a media blog, job listings, and other resources.
Explore Cision
Drive demand, engage audiences, enhance client relationships and build investor confidence with Cision
Trending Topics
Track the topics that are taking shape, influencing conversations, and powering decisions around the world