Today's Top Stories
Highlights from press releases posted on January 18th, 2019
– Fans have a new way to watch TSN and RDS, as Canada's most-watched sports networks launch the country's first 24-hour digital subscriptions to TSN Direct and RDS Direct in time for NCAA® MARCH MADNESS® – To tweet this release: https://bmpr.ca/2FEf2Im TORONTO, Jan. 18, 2019 /CNW/ - Canada's...
---
SARNIA, ON, Jan., 17, 2019 /CNW/ - Today, Hydro One announced it is returning...
Activate aims to prevent high blood pressure, the #1 risk for stroke and...
CALGARY, Jan. 17, 2019 /CNW/ - Express Service Kiosk is challenging dealerships ...
MONTREAL, Jan. 16, 2019 /CNW Telbec/ - Anges Québec, the largest group of angel ...
Resources for Journalists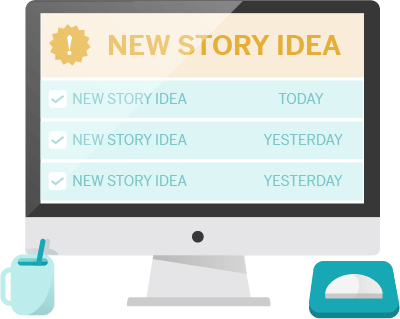 Meeting a Deadline?
Get story ideas in your inbox.
PR Newswire for Journalists helps you stay on top of the latest news in your beat. You'll also have access to ProfNet experts and multimedia to round out your stories, plus a media blog, job listings, and other resources.
Explore Cision
Drive demand, engage audiences, enhance client relationships and build investor confidence with Cision
Trending Topics
Track the topics that are taking shape, influencing conversations, and powering decisions around the world