Today's Top Stories
Highlights from press releases posted on February 15th, 2019
Icy Conditions near Rivers and Dams Can Change Quickly TORONTO, Feb. 15, 2019 /CNW/ - Ontario Power Generation (OPG) is reminding the public to stay safe this Family Day weekend by staying away from ice near dams and hydroelectric stations. "Our message is simple. Stay clear and stay safe," said...
---
Since 2014, Staples Canada has recycled over 14 million kilograms of end of...
TORONTO, Feb. 15, 2019 /CNW/ - Buying a vehicle, whether new or used, can be...
Competition Bureau warns about online dating deception OTTAWA, Feb. 14, 2019...
MONTREAL, Feb. 14, 2019 /CNW Telbec/ - One out of every six Canadian couples...
Resources for Journalists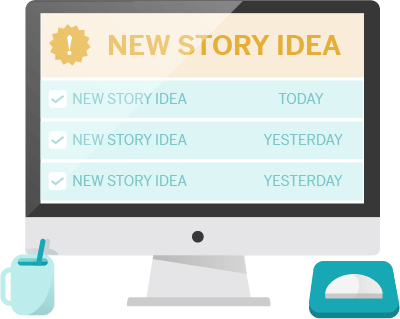 Meeting a Deadline?
Get story ideas in your inbox.
PR Newswire for Journalists helps you stay on top of the latest news in your beat. You'll also have access to ProfNet experts and multimedia to round out your stories, plus a media blog, job listings, and other resources.
Explore Cision
Drive demand, engage audiences, enhance client relationships and build investor confidence with Cision
Trending Topics
Track the topics that are taking shape, influencing conversations, and powering decisions around the world