Today's Top Stories
Highlights from press releases posted on January 23rd, 2019
Building on its vision of Earned Media Management, Cision enhances its award-winning Cision Communications Cloud® with TrendKite's advanced measurement and AI capabilities CHICAGO, Jan. 23, 2019 /CNW/ -- Cision (NYSE: CISN) today announced it has acquired Digital PR platform provider TrendKite....
---
Seven generations and 233 years of history inspired the visual unity of all...
MISSISSAUGA, ON, Jan. 22, 2019 /CNW/ - Kellogg's* Special K* is taking a stand...
OAKVILLE, ON, Jan. 22, 2019 /CNW/ - Two animation alumni have earned Oscar nods ...
The Food District to debut Chocollata Gourmet Brigadeiros, Blackjack BBQ,...
Resources for Journalists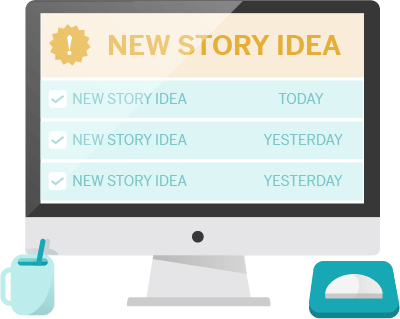 Meeting a Deadline?
Get story ideas in your inbox.
PR Newswire for Journalists helps you stay on top of the latest news in your beat. You'll also have access to ProfNet experts and multimedia to round out your stories, plus a media blog, job listings, and other resources.
Explore Cision
Drive demand, engage audiences, enhance client relationships and build investor confidence with Cision
Trending Topics
Track the topics that are taking shape, influencing conversations, and powering decisions around the world