Today's Top Stories
Highlights from press releases posted on August 16th, 2019
TORONTO, Aug. 16, 2019 /CNW/ - The Salvation Army Thrift Store is celebrating National Thrift Shop Day with the millions of people who love to thrift and who make donations of clothes and household items. The event is happening in all of its 106 stores across Canada this August 17, 2019. To...
---
MONTRÉAL, Aug. 16, 2019 /CNW Telbec/ - Espace pour la vie is holding the second...
Marks TGOD's entry into Canada's recreational market Launching with...
School district deploys a complete video security and critical communications...
Expansion builds on Walmart Canada's strategy to help customers shop where,...
Resources for Journalists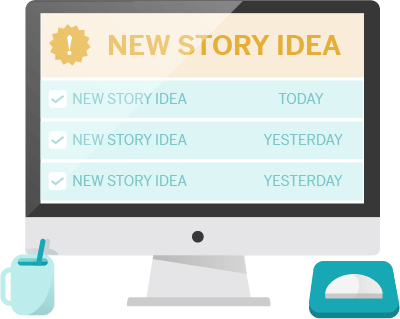 Meeting a Deadline?
Get story ideas in your inbox.
PR Newswire for Journalists helps you stay on top of the latest news in your beat. You'll also have access to ProfNet experts and multimedia to round out your stories, plus a media blog, job listings, and other resources.
Explore Cision
Drive demand, engage audiences, enhance client relationships and build investor confidence with Cision
Trending Topics
Track the topics that are taking shape, influencing conversations, and powering decisions around the world