Today's Top Stories
Highlights from press releases posted on February 22nd, 2019
Advanced Satellite improves broadband connectivity in Indonesia, features rideshare service and next-gen electric propulsion PALO ALTO, CA, Feb. 22, 2019 /CNW/ - SSL, a Maxar Technologies company (NYSE: MAXR) (TSX: MAXR), and a leading provider of innovative satellites and spacecraft systems,...
---
TORONTO, Feb. 22, 2019 /CNW Telbec/ - Alesso, Danny Ocean, Diego Torres, José...
VANCOUVER, Feb. 22, 2019 /CNW/ - BlueBird Battery Metals Inc. (TSXV: BATT;...
TORONTO, Feb. 21, 2019 /CNW/ - Wendy Cukier, Chair of the Board of Directors of ...
TORONTO, Feb. 21, 2019 /CNW/ -- Employment in Canada increased by 35,400 jobs...
Resources for Journalists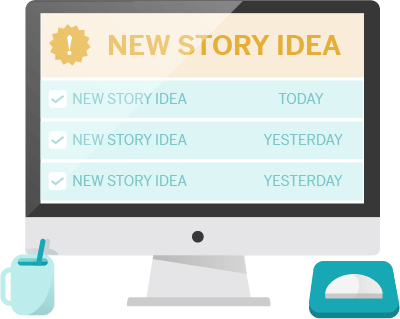 Meeting a Deadline?
Get story ideas in your inbox.
PR Newswire for Journalists helps you stay on top of the latest news in your beat. You'll also have access to ProfNet experts and multimedia to round out your stories, plus a media blog, job listings, and other resources.
Explore Cision
Drive demand, engage audiences, enhance client relationships and build investor confidence with Cision
Trending Topics
Track the topics that are taking shape, influencing conversations, and powering decisions around the world