Today's Top Stories
Highlights from press releases posted on Jan. 15, 2019
VANCOUVER, Jan. 15, 2019 /CNW/ - As Chinese New Year approaches, the exhibition Blue Green Landscape Paintings by Zheng Baizhong will be held by Poly Culture Art Center, which is considered as an important art event in 2019. The exhibition is also part of the Consulate General of the People's...
---
MONTREAL, Jan. 15, 2019 /CNW Telbec/ - It has been a little over one year that...
BRAMPTON, ON, Jan. 15, 2019 /CNW/ - Today, Loblaw Companies Limited (TSX:L,...
TORONTO, Jan. 14, 2019 /CNW/ - Journalists for Human Rights (JHR) is releasing...
Issue continues more than a century of royalty featured on Canadian stamps...
Resources for Journalists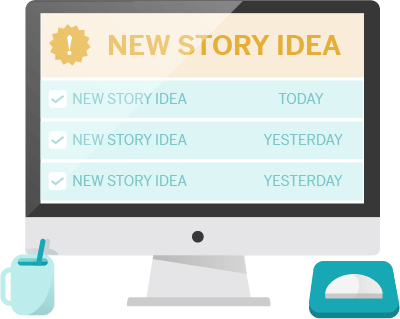 Meeting a Deadline?
Get story ideas in your inbox.
PR Newswire for Journalists helps you stay on top of the latest news in your beat. You'll also have access to ProfNet experts and multimedia to round out your stories, plus a media blog, job listings, and other resources.
Explore Cision
Drive demand, engage audiences, enhance client relationships and build investor confidence with Cision
Trending Topics
Track the topics that are taking shape, influencing conversations, and powering decisions around the world