Today's Top Stories
Highlights from press releases posted on October 23rd, 2019
ENTER THE FASCINATING WORLD OF C2MI. The MiQro Innovation Collaborative Centre (C2MI) invites you to explore its unique infrastructure. Thanks to an interactive video that offers you to discover, according to your interests and needs, the key equipment and processes used in our Centre. BROMONT, QC,...
---
The limited-edition collaboration will be available at all IKEA Canada stores...
TORONTO, Oct. 23, 2019 /CNW/ -- Cision (NYSE: CISN) today announced that its...
Sobeys Smart Cart will enhance the overall in-store shopping experience...
MONCTON, NB, Oct. 23, 2019 /CNW/ - A new Canadian-designed messaging platform...
Resources for Journalists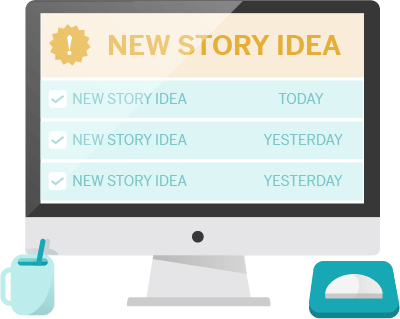 Meeting a Deadline?
Get story ideas in your inbox.
PR Newswire for Journalists helps you stay on top of the latest news in your beat. You'll also have access to ProfNet experts and multimedia to round out your stories, plus a media blog, job listings, and other resources.
Explore Cision
Drive demand, engage audiences, enhance client relationships and build investor confidence with Cision
Trending Topics
Track the topics that are taking shape, influencing conversations, and powering decisions around the world