Today's Top Stories
Highlights from press releases posted on June 5th, 2020
MONTRÉAL, June 5, 2020 /CNW Telbec/ - The Musée d'art contemporain de Montréal (MAC) is pleased to announce its reopening for visitors as of June 24, just in time for the Fête nationale du Québec. The MAC will reopen with an adjusted schedule (open from Wednesday to Sunday, from noon to 6 p.m.) and...
---
NYON, Switzerland, June 5, 2020 /CNW/ -- Hublot first released the Big Bang in...
TORONTO, June 5, 2020 /CNW/ - Coinciding with World Environment Day, KingSett...
Reactor now successfully connected to Ontario's electricity grid with full...
Tre Stelle marks its 60th anniversary as Canada's cheese with a free...
Resources for Journalists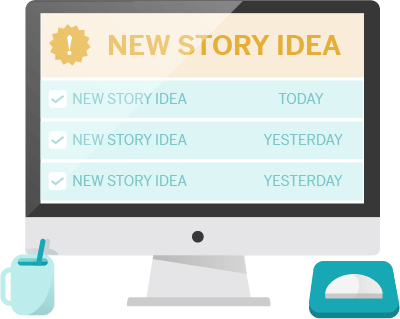 Meeting a Deadline?
Get story ideas in your inbox.
PR Newswire for Journalists helps you stay on top of the latest news in your beat. You'll also have access to ProfNet experts and multimedia to round out your stories, plus a media blog, job listings, and other resources.
Explore Cision
Drive demand, engage audiences, enhance client relationships and build investor confidence with Cision
Trending Topics
Track the topics that are taking shape, influencing conversations, and powering decisions around the world