Today's Top Stories
Highlights from press releases posted on May 21st, 2019
Dreamliner flights to Maui available now CALGARY, May 21, 2019 /CNW/ - WestJet today revealed its winter 787-9 Dreamliner schedule, announcing the state-of-the-art aircraft will now fly between Calgary and Maui and will operate an additional day to London (Gatwick) this winter. As part of the...
---
The powerful and emotionally moving journey allows users to step into the world ...
VICE Canada Former President Ryan Archibald joins agency as Co-Founder and...
Symbolizing the commitment IKEA Canada has to an inclusive environment...
TORONTO, May 17, 2019 /CNW/ - Marsha McLeod, a Canadian investigative...
Resources for Journalists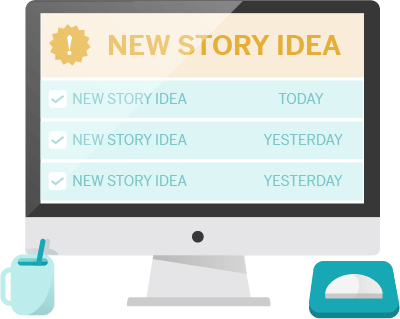 Meeting a Deadline?
Get story ideas in your inbox.
PR Newswire for Journalists helps you stay on top of the latest news in your beat. You'll also have access to ProfNet experts and multimedia to round out your stories, plus a media blog, job listings, and other resources.
Explore Cision
Drive demand, engage audiences, enhance client relationships and build investor confidence with Cision
Trending Topics
Track the topics that are taking shape, influencing conversations, and powering decisions around the world