Today's Top Stories
Highlights from press releases posted on October 23rd, 2020
Joining forces to enhance the value of women in STEM! MONTRÉAL, Oct. 23, 2020 /CNW Telbec/ - To echo Dave McKay, President and CEO of RBC Royal Bank: "Diversity and growth are not just integrated, but inseparable". Out of this conviction grew the idea for a unifying program aimed at young women...
---
TORONTO, Oct. 22, 2020 /CNW/ - Tim Hortons is excited to be partnering with...
40 per cent concerned about their post-work lifestyle goals, with close to a...
TORONTO, Oct. 22, 2020 /CNW/ - With pent-up demand and low borrowing costs...
VANCOUVER, BC, Oct. 21, 2020 /CNW/ - The scale and intensity of the pandemic...
Resources for Journalists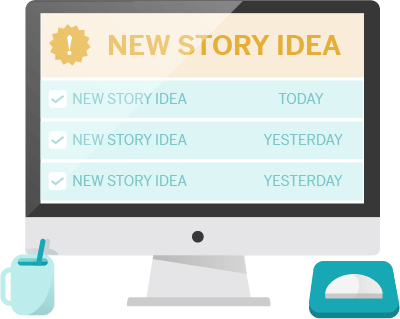 Meeting a Deadline?
Get story ideas in your inbox.
PR Newswire for Journalists helps you stay on top of the latest news in your beat. You'll also have access to ProfNet experts and multimedia to round out your stories, plus a media blog, job listings, and other resources.
Explore Cision
Drive demand, engage audiences, enhance client relationships and build investor confidence with Cision
Trending Topics
Track the topics that are taking shape, influencing conversations, and powering decisions around the world