Today's Top Stories
Highlights from press releases posted on January 23rd, 2020
Exclusive trade event will showcase high-quality Italian fashion to local market TORONTO, Jan. 23, 2020 /CNW/ - CNA Federmoda continues its commitment to support and promote Italian SMEs in the fashion sector with the launch of "WeLoveModainItaly Toronto" on January 28 and 29, 2020, in the Arta...
---
The Colored Hockey Championship stamp tells the story of overcoming adversity...
The Intelligence and Cyber Centre will develop technologies to combat...
Films starring Danny Glover, Loretta Devine, Meagan Good, Martin Sheen, Jada...
Kellogg Canada introduces beloved Cheez-It* Baked Snack Crackers to the True...
Resources for Journalists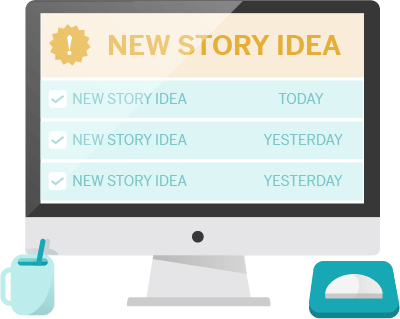 Meeting a Deadline?
Get story ideas in your inbox.
PR Newswire for Journalists helps you stay on top of the latest news in your beat. You'll also have access to ProfNet experts and multimedia to round out your stories, plus a media blog, job listings, and other resources.
Explore Cision
Drive demand, engage audiences, enhance client relationships and build investor confidence with Cision
Trending Topics
Track the topics that are taking shape, influencing conversations, and powering decisions around the world