Today's Top Stories
Highlights from press releases posted on August 13th, 2020
The 31st 65 Roses Ladies Golf Classic 2020 is a GO CALGARY, AB, Aug. 13, 2020 /CNW/ - After much deliberation and consultation the 65 Roses Ladies Golf Classic is pleased to announce the 31st edition of the tournament will be held at Earl Grey Golf Course on September 28, 2020, in support of Cystic...
---
Revamped touring pass program, all-new winery reservation system and Niagara's...
Intuit QuickBooks Canada joins tech leaders to help Digital Main Street expand...
RICOH's latest enhancements to its Smart Integration platform support the...
Sir Anthony Hopkins, Chloé Zhao, and Mira Nair are newly announced honourees,...
Resources for Journalists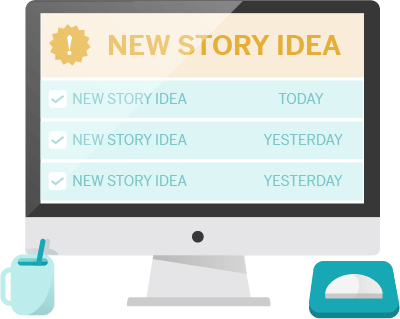 Meeting a Deadline?
Get story ideas in your inbox.
PR Newswire for Journalists helps you stay on top of the latest news in your beat. You'll also have access to ProfNet experts and multimedia to round out your stories, plus a media blog, job listings, and other resources.
Explore Cision
Drive demand, engage audiences, enhance client relationships and build investor confidence with Cision
Trending Topics
Track the topics that are taking shape, influencing conversations, and powering decisions around the world