Today's Top Stories
Highlights from press releases posted on September 18th, 2020
MISSISSAUGA, ON, Sept. 18, 2020 /CNW/ - Both the category-defining Samsung Galaxy Z Fold2 5G and the new Galaxy Tab S7 and Tab S7+ are now available for purchase at Samsung Experience Stores, online at Samsung.com/ca and major retail partners across Canada. In addition, Bell is the exclusive...
---
Recognized fintech leader pivots to financial literacy and access to education...
CHICAGO, Sept. 17, 2020 /CNW/ -- Cision, an industry-leading earned media...
TORONTO, Sept. 17, 2020 /CNW/ -- Employment in Canada decreased by 205,400 jobs...
The Canada Games Council and the 2021 Canada Games Host Society have decided to...
Resources for Journalists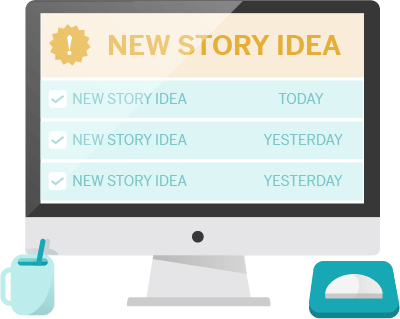 Meeting a Deadline?
Get story ideas in your inbox.
PR Newswire for Journalists helps you stay on top of the latest news in your beat. You'll also have access to ProfNet experts and multimedia to round out your stories, plus a media blog, job listings, and other resources.
Explore Cision
Drive demand, engage audiences, enhance client relationships and build investor confidence with Cision
Trending Topics
Track the topics that are taking shape, influencing conversations, and powering decisions around the world