Multimedia Content Distribution
Increase Audience Engagement with Multimedia that Inspires Action & Drives Results
REQUEST MORE INFORMATION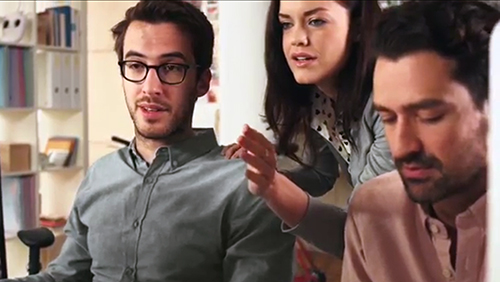 Inspire deeper engagement with multimedia
Captivate your audience with visual content that propels your prospects, customers and influencers to connect with your message and drives them to act on it. Multimedia content amplifies your message and has been shown to increase press release views by as much as 3 times.*
Online Visibility — We increase discoverability by sharing your multimedia-rich story on up to 2,400 sites for images and on up to 2,200 sites for video/audio.
Garner Earned Media — Make it easy for influencers to share your brand's story by including valuable assets that provide depth to articles.
Product Suite — Our flexible options help you share the content that best tells your brand's story.
Portfolio of Tools — With useful tools like Media Studio and Visibility Reports, we make it easy to execute projects and demonstrate program value.
Request More Information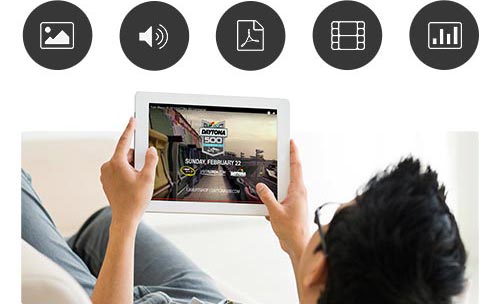 Drive online visibility and audience engagement
Boost online awareness for your brand by telling a visual story that makes your message stand out and makes your company instantly recognizable.
Increase Interactions with Images — Provide visual context for your audience – infographics, logos, product shots and more – and we'll share it on up to 2,400 sites.
Maximize Exposure with Video — Include video and we'll send it to up to 2,200 sites and host it for you.
Content Presentation — We help make your brand's story stand out with complimentary template options to embed videos, photos, logos, infographics and even audio on your story page.
Professional Images from Shutterstock — If you don't have an image readily available for your next release,  our partnership with Shutterstock provides free access to a collection of more than 200 million images – you only pay for distribution.
Request More Information
Increase influencer attention and media pickup
In today's content-hungry world, journalists and bloggers need to do more with less. Visuals help keep their readers engaged and including images and videos make it easy for media and influencers to write about and share your brand's story.
Reach Journalists and Influencers — Increase your brand's chances of garnering earned media coverage by sending images to national Associated Press outlets. Reach editors at major daily newspapers, online services, news magazines and TV stations.
Ensure Image Accessibility with Photo Archiving — We post your multimedia to the Cision archive, where your content will live in a database that journalists use regularly.
PR Newswire for Journalists — The 20,000 daily unique users in our exclusive media-only community want image and video content so they can craft original, visually appealing articles for readers, viewers and listeners.
Request More Information
Achieve your goals with our flexible product suite
It's a best practice to include multimedia as part of you content distribution mix to increase your brand's visibility and influence, and our options help you do so with ease.
Optimize Content Distribution & Promotion — Our flexible offerings can be combined with any promotion plan, giving you the right mix of visuals for your project. Options include showcasing your message on the Thomson Reuters sign in New York City's highly trafficked Times Square, which welcomes hundreds of thousands of visitors daily.**
Logo & Image Archive — Provides unlimited re-use for one year.
International Options — We offer both single- and multi-region multimedia distribution options to enhance your message internationally. 
Advanced Options — Reach new audiences, boost website traffic and capture leads with multimedia-rich landing pages and content syndication.
Request More Information
Easily upload, manage and analyze multimedia content
Cision offers many solutions to help you organize, optimize, share and analyze your multimedia content. With our multimedia management tool, our staff of content specialists and our ROI analytics dashboard, Cision has you covered.
Manage with Media Studio — Easily access your multimedia resources whenever you need them with our multimedia management tool. You'll be able to organize and quickly share your most engaging content.
Ensure Quality — We help ensure your brand is telling a visual story that is more likely to get media and consumer attention with review of every image and video by our expert content specialists. 
Evaluate with Visibility Reports — Get a strategic overview of your how your multimedia content and projects are performing. Track traffic by asset, image/video/audio views, engagement actions and content downloads.
Request More Information
* Analysis of more than 300,000 news releases.
** Display on the Thomson Reuters sign in Times Square is provided through a partnership with Branded Cities.