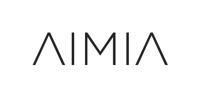 Aimia Inc.
About Aimia
Aimia Inc. (TSX: AIM) is an investment holding company with a focus on long-term investments in public and private companies, on a global basis, through controlling or minority stakes.
The company operates an investment advisory business through its wholly-owned subsidiary Mittleman Brothers Inc., and owns a diversified portfolio of valuable investments including a 48.9% equity stake in PLM Premier, S.A.P.I. de C.V (PLM), owner and operator of Club Premier, the leading coalition program in Mexico, a 49% equity stake in Kognitiv, a transformative leader in loyalty, a 20% equity stake in travel technology company BIGLIFE, the operator of BIG Loyalty, one of the largest loyalty programs across Asia, as well as a 10.9% stake in Clear Media Limited, one of the largest outdoor advertising firms in China.
For more information about Aimia, visit corp.aimia.com.