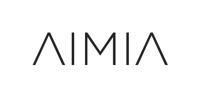 Aimia Inc.
About Aimia
Aimia Inc. (TSX: AIM) is a loyalty and travel consolidator focused on growing earnings though its existing investments and the targeted deployment of capital in loyalty solutions and other sub-sectors of the rapidly-expanding loyalty and travel markets.
Its investments in travel loyalty include the Club Premier program in Mexico, which it jointly controls with Aeroméxico through its investment in PLM, and an investment alongside Air Asia in travel technology company Big Life, the operator of BIG Loyalty.
Aimia also operates a loyalty solutions business, which is a well-recognized, global full-service provider of next-generation loyalty solutions for many of the world's leading brands in the retail, CPG, travel & hospitality, and financial services verticals.
For more information about Aimia, visit www.aimia.com.