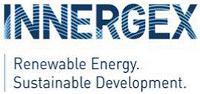 Innergex Renewable Energy Inc.
Innergex Renewable Energy Inc. is an independent renewable energy producer that develops, acquires, owns and operates hydroelectric, wind, and solar facilities in Canada, the United States, France, and Chile. See details about our installations at www.innergex.com.
Respecting the environment and balancing the best interests of the host communities, its partners, and its investors are at the heart of the Corporation's development strategy. Its approach for building shareholder value is to generate sustainable cash flows, provide an attractive risk adjusted return on invested capital and to distribute a stable dividend.