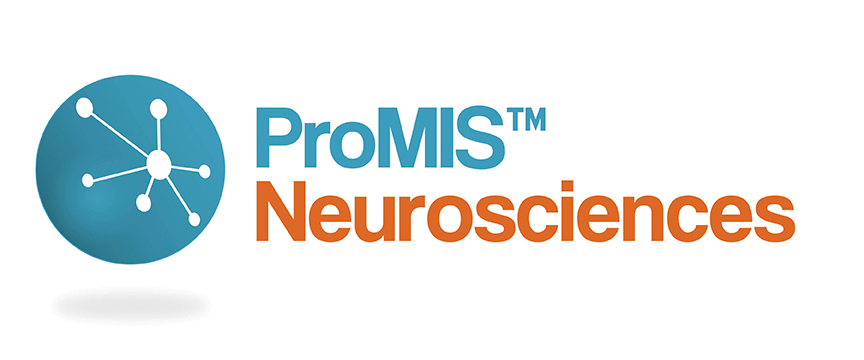 ProMIS Neurosciences Inc.
ProMIS Neurosciences is a TSX listed biotech company (trading symbol: PMN.TO), headquartered in Toronto, Ontario and with offices in Cambridge, Massachusetts. The mission of ProMIS is to discover and develop precision medicine therapeutics for effective treatment of neurodegenerative diseases, in particular Alzheimer's disease and ALS.
ProMIS Neurosciences' proprietary target discovery engine is based on the use of two, complementary techniques. The Company applies its thermodynamic, computational discovery platform—ProMIS™ and Collective Coordinates — to predict novel targets known as Disease Specific Epitopes (DSEs) on the molecular surface of misfolded proteins. Using this unique "precision medicine" approach, ProMIS Neurosciences is developing novel antibody therapeutics and specific companion diagnostics for Alzheimer's disease and ALS. The company has also developed two proprietary technologies to specifically identify very low levels of misfolded proteins in a biological sample. In addition, ProMIS Neurosciences owns a portfolio of therapeutic and diagnostic patents relating to misfolded SOD1 in ALS, and currently has a preclinical monoclonal antibody therapeutic against this target.
For further information please consult the Company's website at:
www.promisneurosciences.com
Follow us on Twitter
Like us on LinkedIn