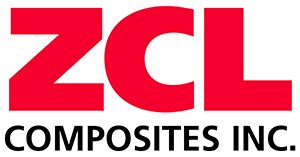 ZCL Composites Inc.
Established in 1987, ZCL COMPOSITES INC. has grown to become North America's leading designer, manufacturer and supplier of cost-effective fibreglass tank systems to the petroleum industry. An unrelenting drive to manufacture superior fibreglass tanks that "simply will not corrode" has made ZCL the preferred choice in many industrial and retail sectors.
Combined with its subsidiary companies, XERXES CORPORATION , ZCL DUALAM INC. and PARABEAM B.V. , ZCL COMPOSITES INC. is an unparalleled industry leader with a vision "to be the leading global provider of environmentally friendly liquid storage, fluid handling and corrosion resistant industrial products."
ZCL Composites Inc. is a publicly traded company and can be found on theToronto Stock Exchange (TSX) under the symbol ZCL. 
Industries:
Environmental Products & Services|Financial Services|Oil and Gas